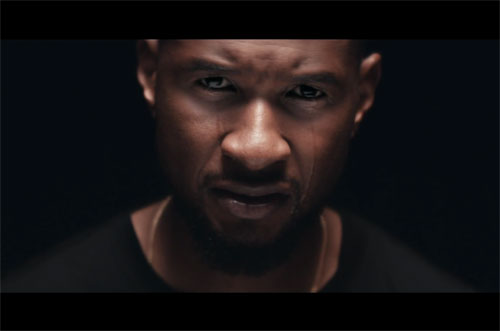 After debuting the single last Friday, Usher returns a week later with the music video for "Crash," the second of his surprise duel single release, which also included "No Limit" featuring Young Thug.
A performance art style visual, Ush dances in a dark space in front of a large screen displaying images of his love interest. Over the tracks pulsating rhythm, he flexes his falsetto once again, sharing emotional feelings about finding, sharing, and losing a relationship that will forever last in memory.
"Would you mind if I still loved you? / Would you mind if things don't last? / Would you mind if I hold onto you? / You said that I would crash," he sings.
Usher is readying his eighth studio album Flawed, which is reportedly set for a July release. The R&B star is slated to perform at the upcoming BET Awards on June 26 in Los Angeles.
Check out the "Crash" video below!