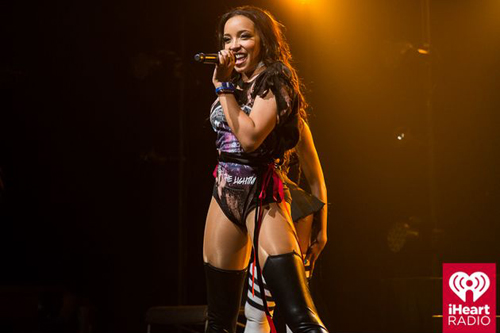 On Monday night (June 6), Tinashe returned to New York City for a special "Move With The Music" concert sponsored by Degree at the iHeartRadio Theater.
Her pre-release "Joyride World Tour" wrapped at the end of May, but the R&B star brought her high-octane stage show back to NYC for a select group of fans, who were treated to a riveting performance, which included new music off her anticipated sophomore album Joyride.
In addition to past and recent hits like "2 On," "All Hands On Deck," "How Many Times," "Player," "All My Friends" and others, Tinashe performed her latest single "Ride of Your Life," and new tracks like "Energy," "Touch Pass" and more.
Check out the extended footage below.
Shout to YeahImFamous on the footage.