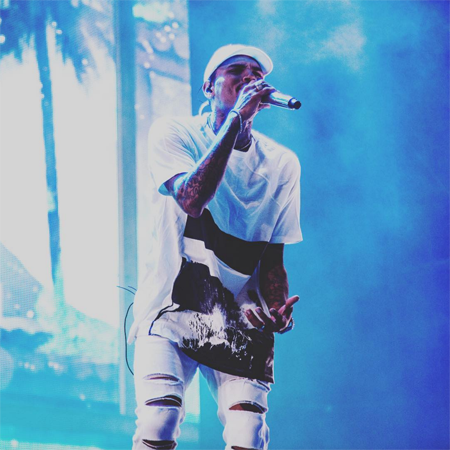 Much like all of us, Chris Brown has been deeply affected by the senseless killings of Alton Sterling and Philando Castille, this week.
Using his voice for some positivity today, the R&B superstar has released 2 heartfelt new songs for fans listening pleasure.
On the first, "A Lot of Love," Breezy sings about prevailing over prejudice and violence. Puling inspiration from The Five Stairsteps' classic "O-O-H Child," he also provides a hopeful message. "Ooh, child, things are gonna get easier / And all the pain will go away, starting today," he sings.
But Breezy wasn't done there. He followed up with the release of another emotional song called "My Friend."
"This song I released for free for anybody dealing with injustice or struggle in their lives," he wrote on Instagram. "I can't even cry," he sings. "Anxiety at night / Can't make up excuses / Gotta face the music."
Take a listen to both below.
He accompanied the songs with an emotional, passionate message on Instagram. "Something's got to give," he said. "We're getting killed everyday…This shit needs to stop, bro."