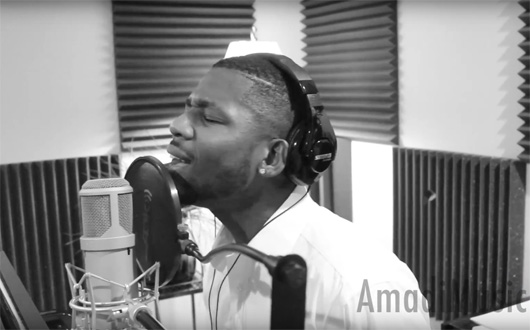 Indie R&B artist Amadi, who most recently released his bedroom-ready slow jam "Come Over," returns with something slightly different for fans to put their eyes and ears to.
While working out of DoubleSharp Studios in Atlanta, the up-and-coming singer/songwriter took a moment to perform an emotional cover of Beyoncé's heartfelt ballad, "Sandcastles," off her latest album, Lemonade.
Seated at the grand piano, and filmed in black-and-white, the crooner showcases his vocals with an impassioned performance of his own.
Check out Amadi's new cover video below.
For more info visit www.amadionline.com and follow Amadi on Twitter and Instagram.