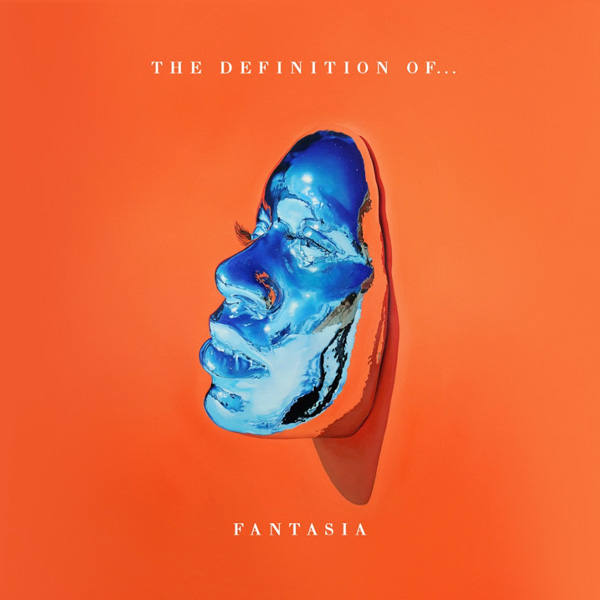 Soul maven, Fantasia's transformation from her early days as a promising starlet is nothing less than extraordinary. Her evolution is akin to a caterpillar's metamorphosis into a butterfly. On her fifth studio album, The Definition Of…, Fanny still rocks our souls with candid lyrics and transcendent soundscapes. But, this time around, she's elevated to another level.  This is her grand opus.
"I hope to just bless somebody through music," she says, and indeed, Fantasia is blessing us by showing that triumph trumps drama. She is raw and transparent, unafraid to reveal her reality. The Definition Of…  is a complementary fusion of R&B, pop, jazz, rock and country. It features production by industry greats such as  Ron Fair, R. Kelly, Brian Kennedy, Neff-U and Jerome "J-Roc" Harmon.
Prior to the album's release, Fantasia teased us with a taste of her testimony by releasing four songs. The lead single, "No Time For It," is a contemporary mid-tempo jam on which she rejects the adversity and BS in her life. While on the bluesy and gritty "Sleeping With The One I Love," she struggles with her conscience. "I strive to do right, but I'm doing so wrong/I'm living in this house, but I can't call it home/He gives me what I want, but it's not what I need/My mind is telling me to stay, but my heart wants to leave," she sings.  An earnest dedication to her teenage daughter, Zion, "Ugly" addresses the 'ugly' portrayals of body image and materialism as she laments that "skinny jeans and Maybelline make pretty girls do crazy things." On the soothing and reggae inspired "So Blue," Fantasia expresses regret about her vindictive reaction to her lover's infidelity.
The Definition Of… opens with a rambunctious yet refreshing bang on "Crazy." The singer/songwriter/actress and author keeps it 100, declaring, "I do what I like, I got nothing to  prove … if you're down with me, you gotta be crazy just like me." The marital bliss she has found with hubby, Kendall Taylor is evident on "When I Met You" and "Wait For You," expressing the devotion and endearment that many of us crave. Collaborations on the album highlight underrated talents like Stacy Barthe on the empowering "Stay Up," and Aloe Blacc on "Roller Coasters." Channeling her inner Tina Turner, Fantasia is bold and funky on "Lonely Legend." She returns to her gospel roots, as she closes The Definition Of…,  assisted by Tye Tribbett, with the uplifting "I Made It."
Never one to be what others want her to be, Fantasia defines herself with no apologies on The Definition Of…  Her ability to transition from one genre to the next is a unique dynamic of her artistry. Her confident vocals reflect the strength she has discovered despite her weaknesses. Check out Fantasia on tour before the summer ends and listen to The Definition Of… via Spotify below. 
–Words by Raquelle Harris
The album is available now on iTunes and all digital and retail stores.