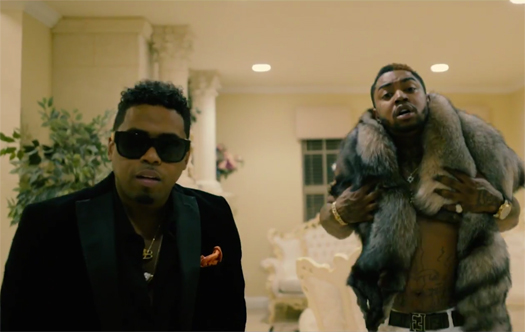 Bobby V took a moment to focus on his piano playing and grown folks R&B, but the singer is taking a break from that to turn-up with Lil Scrappy.
The duo have debuted the music video for their recently released single "Sucka 4 Luv," which is the first release off their upcoming joint EP 'Way 2 Famous.'
The ATL natives travel to Miami, partying with their ladies in a lavish crib, dabbing in a convertible Bentley while driving through the city, and Bobby even performs from a beam in an empty graffiti covered warehouse.
Find out why they are 'suckas for love' below.