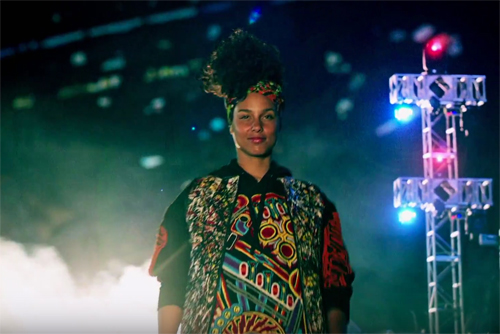 NBC's "The Voice" is set to return this fall, and the singing competition's newest coaches, Alicia Keys and Miley Cyrus, have come to deliver a win from another galaxy.
Donning Men in Black suits, longtime coaches Blake Shelton and Adam Levine meet face-to-face with Miley and Alicia, in an intergalactic promo for the new season. "Do you come in peace?" asks Shelton. "No," responds Alicia. Then, Miley adds a commanding challenge: "We've come to destroy you!"
The promo promises a special preview of the series' 11th season after the closing ceremony of this year's Olympic games on Aug. 21.
Earlier this month, Keys offered a challenge of her own to her fellow judges in a playful tweet.
"❤️❤️❤️ Miley, Adam, and Blake," she wrote. "But they better watch their backs this season."
Watch the alien invasion-inspired ad below.