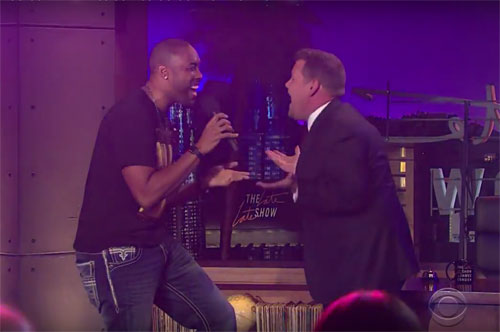 On Monday night, "The Late Late Show" pulled off a massive surprise to celebrate host James Corden's 38th birthday. Not only did they get the host's parents and sisters to Skype in, but they also got his favorite soccer player, Mark Noble, and favorite boy band, O-Town, to send b-day wishes.
But what really set the celebration off was a surprise from Montell Jordan, who sings Corden's favorite song — "This Is How We Do It."
Montell also came through with a birthday message just before the surprise.
"I just want to wish you a very, very happy birthday," Jordan said in a video message. "I was told you're a big fan of my song 'This Is How We Do It,' and they say whenever you hear it, it puts you in a really good mood. So, I wanted to make sure for your birthday, I got you a really cool gift. Actually, I got a better idea."
Then, Jordan hit the stage for a live performance of the classic party-starter. Watch Corden's reaction to the birthday surprise below.