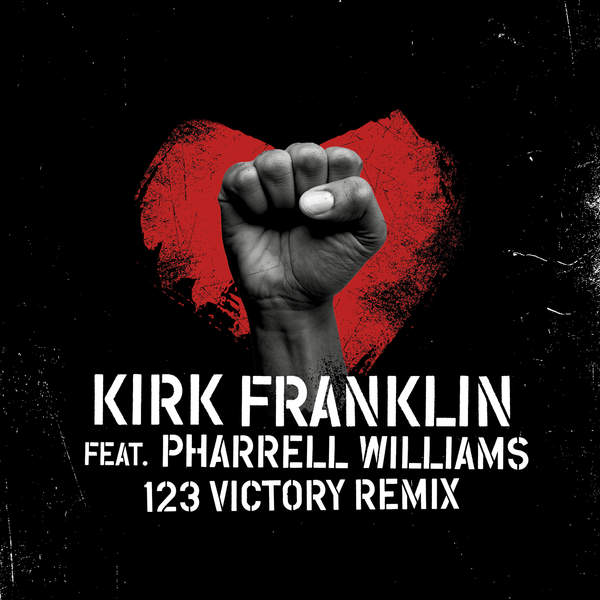 Happy Sunday!
Gospel legend Kirk Franklin is bringing a positive turn-up on the brand new remix to "123 Victory" featuring Pharrell Williams.
Starting with a "good people" chant over a rafter rattling beat, the duo and a background female vocalist command courage and strength to prosperity. Franklin adds encouraging ad-libs before Williams drops his own version of a gospel message.
"Now when will we see we are one? / We're all descendants from the son / Waiting for the master to come," sings Pharrell.
Hear the uplifting remix below, and pick it up on iTunes now!