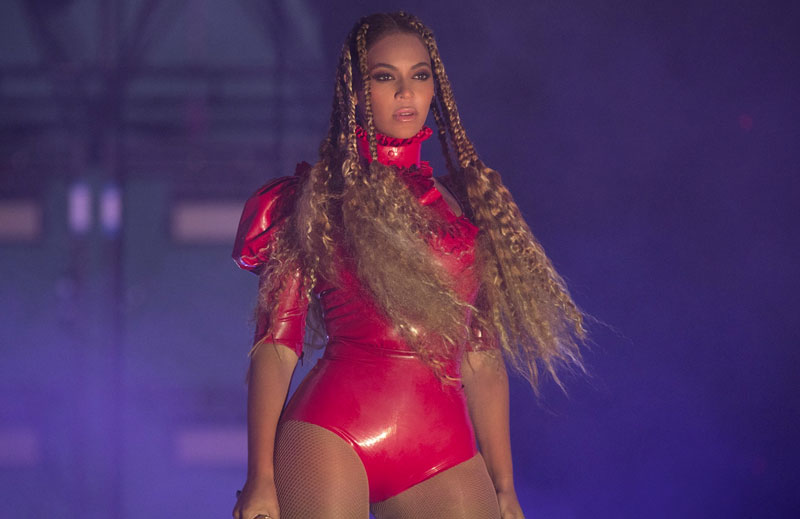 More Beyoncé surprises are on the way — so it seems.
The Beyhive can get ready for another award show takeover, if a new report by the Los Angeles Times is accurate, which claims Queen Bey "has been in top-secret rehearsals" leading up to Sunday's show. Earlier this summer, Beyoncé surprised fans with an outstanding opening performance of "Freedom" featuring Kendrick Lamar at the BET Awards.
Whether she performs or not, Beyoncé will likely be a hot topic all night. She's a frontrunner this year with 11 nominations for her work on LEMONADE.
Expected performers already include Ariana Grande, Nicki Minaj, Nick Jonas, Future, Ty Dolla $ign, Britney Spears and more. Rihanna will also perform and be honored with the Michael Jackson Video Vanguard Award.
Kickin Awf the @MTV #VMAs Sun at 9PM! Thank you for this ? in honor of the #VMAs2016 era @pandagunda! #RiRiVanguardhttps://t.co/sEpgVVVfcz

— Rihanna (@rihanna) August 27, 2016
Beyoncé received the same prestigious award just two years ago. To accept the honor, she performed a 15-minute medley.
Watch the VMAs air live from New York's Madison Square Garden on Sunday, Aug. 28, at 9 p.m. ET.