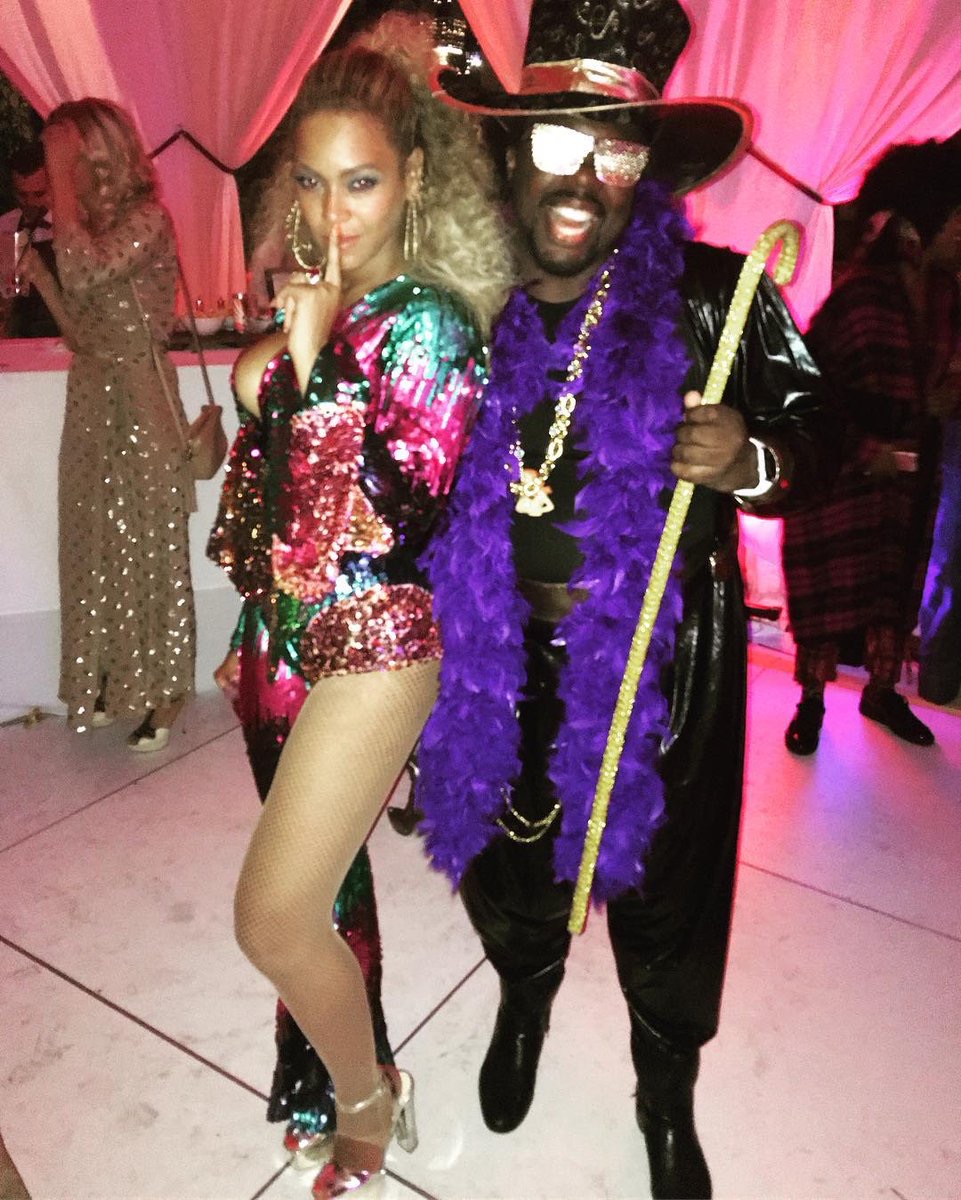 It was a night of peace, love, and SOUL on Monday, as Beyoncé celebrated her birthday with a star-studded bash in New York City.
The #BeyDay party was themed after the infamous Soul Train, and '70s disco style. Friends and family filled the venue, including Kelly Rowland-who dressed up as Donna Summer, Alicia Keys-who was inspired by Chaka Khan for her outfit, Michelle Williams, Serena Williams, Solange, Usher, The-Dream, Kendrick Lamar, Chance The Rapper, Swizz Beatz-who manned the turntables, Diddy, Cassie and more.
JAY Z went all out dressed up as Jimi Hendrix, causing the internets to go crazy over his shuffle dance move as he entered the party behind Queen Bey.
Blue Ivy gave her Mommy an adorable birthday wish, and Bey thanked all of the attendees for their love and support.
"Thank you everybody for coming. You guys did such an incredible job committing, and I'm so happy to be here. Thank you baby," said Beyoncé.
Check out the pics and video footage below.