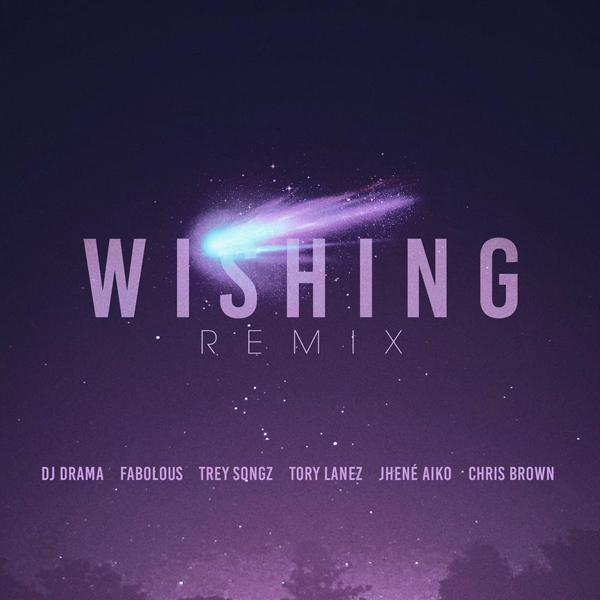 DJ Drama enlisted an army of R&B superstars and then dropped a bomb on us.
His single, "Wishing," was already a fan favorite thanks to Chris Brown's singing on the catchy chorus, but now the song has received a full R&B remix, with some help from Fabolous. The song kicks off with Fab, who seduces his girl and tells her life would definitely be better if she'll just "stop bein' friendly to the f*ckboys." Then enters Trey Songz who delivers the verse we expect to come from Trigga. He sings, "I get it wet like a super soaker gun (I like it) / Now she lookin' for me like I'm on the run" and then adds "I got the juice, she let it splash on me (nasty) / Know I'm the truth, ain't gotta ask 'bout me."
The chorus gets a nice update as Trey and Chris harmonize over the beat telling a girl that they'll have her "wishing" that they were her man. Jhené Aiko's verse is third and she gives us the only female perspective on the track. "Well I'll be your savior / From all of your exes that you've been regrettin' / You shouldn't be sweatin' them / I can do you better," she sings. And lastly is the youngin', Tory Lanez, who points out that he's not just anybody, "I cannot feel her / I know my ex bitch is tryna front, but don't / No, I'm not Tiller."
This remix just might be your new favorite song. Check out the track below.
-Words by Jamila Wright.