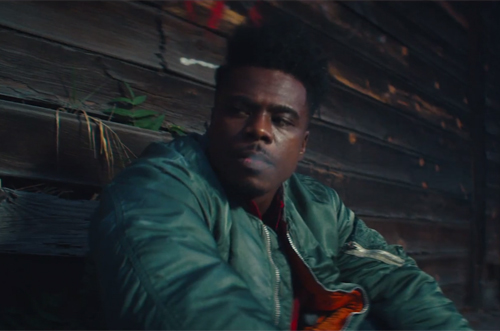 Def Jam signee and multi-talent, Earl St. Clair premieres his debut video for smoldering single "Man On Fire."
The Ohio native puts his gritty, soulful vocals on full display in the captivating visuals, which follow the singer/songwriter through an emotional situation as he processes the effects of a female who played games with his heart.
After taking a couple swigs from his E&J, Earl spots the woman with another man and heads to the microphone to bare his soul.
"Someone please call 911 / Man down / Please can you go get someone right now / I don't really trust my heart in your hands," wails St. Clair.
The life blood of blues and soul runs deep in this man, there is no denying that on first listen to the raw, horn-filled, percussion led number, which feels like Sly Stone meets BB King, with a modern polish.
"Man on Fire" will appear on Earl St. Clair's forthcoming debut project Songs About a Girl I Used to Know. The fiery track also follows his soulful collaboration with Bibi Bourelly, "Perfect."
Check out the video below.