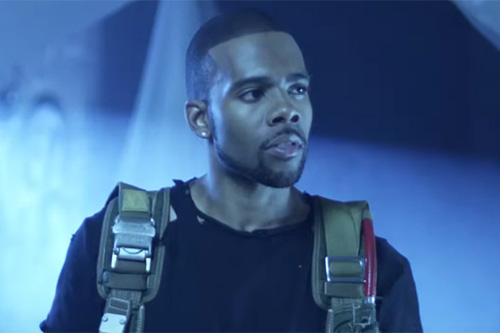 Mario enters a world of dark mystery in the brand new video for his comeback single "I Need More."
In the cinematic visual the R&B crooner gets thrown into some type of internment like camp run by the "Rain Dogs." The reason for his imprisonment is unknown, but Mario is able to inspire the other prisoners into a unified rebellion with a motivational speech in between choreographed dance scenes.
"I Need More" is the lead single off Mario's first album in seven years, Paradise Cove. Earlier this year, he revealed that the project would showcase what he's been missing.
"We were able to create a concept, lyrically and sonically, that expresses exactly what I was feeling: the void," he said. "Even in the midst of manifesting our wildest desires and material gains, it still ain't enough. You need more: truth, love, happiness, freedom."
Check out the dance-heavy video below.