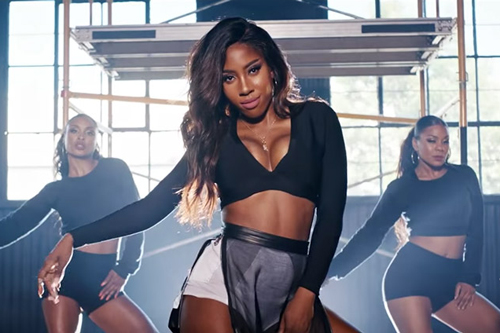 Come On In Sevyn!
As promised, following Friday's release of her sultry new song "My Love For You," R&B vixen Sevyn Streeter debuts the steamy, dance-heavy music video.
Captivating the camera with some sexy dance routines choreographed by Fatima Robinson and rolling around on the hood of a classic Impala, Sevyn lets her prospective suitor know that her love is well-worth the wait, and she's ready to give it up.
"It's only you / Ain't no competition / Because baby, you give me everything that I've been missing / So I'm saving all my love for you," she sings.
Last month, Sevyn released the Gucci Mane-assisted single "Prolly," and revealed that each month she will be releasing a new song and video off her anticipated Atlantic Records debut album Girl Disrupted, which is due out in early 2017.
"'My Love For You' is a reminder of the kind of love we truly deserve, a declaration to your teammate, your partner, your best friend," Sevyn told Complex. "We have all kissed a couple frogs thinking they were the one. But that shouldn't make us jaded. Let's celebrate love!"
Check out the sexy "My Love For You" video below.