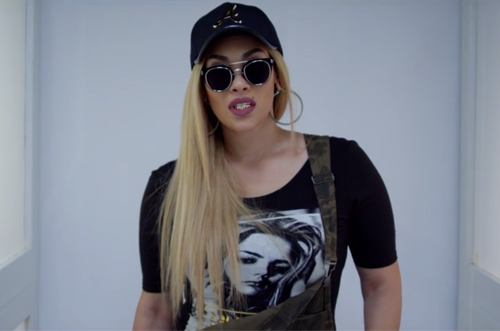 After previewing the song for fans attending her performance at the 'Circle of Sisters' expo in New York City over the weekend, Keke Wyatt wastes no time debuting the video for her brand new single "Jodeci."
The sexy bedroom jam is lifted from the forthcoming 'Deluxe' re-release of her latest album Rated Love, which is due in stores on Friday, Oct. 21.
Keke seduces the cameras in the simplistic visuals, rocking a gold grill on her bottom teeth, and showing some leg against a black backdrop.
"It's gonna be a tidal wave in these sheets / Time to sink or swim now / Baby every moment counts / Yea you gotta show out, I want to know what you're about," she coos.
Everyone loves Jodeci and Keke knows it. Show out with the songstress below.