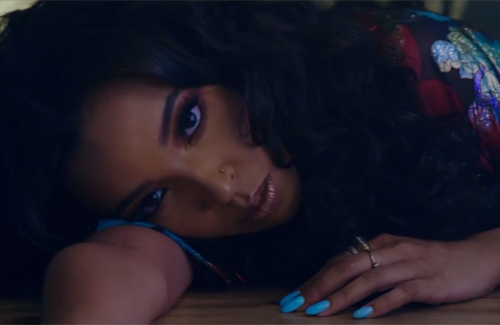 Tinashe stars in the cinematic video for "Just Say," her recent collabo with chart-topping U.K. producer KDA.
The sexy songstress appears lost in the middle of nowhere as she walks into a surrealist Los Angeles motel in the Sarah McColgan-directed visuals. While looking for love, Tinashe captivates with a solo dance routine inside and outside of the motel.
"Just say that you love me / 'Cause I want you to / Just say that you love me / And help me get to you / Just say that you need me, baby, like I need you," she sings.
Eventually, the "2 On" star gets locked inside of a phone booth, likely waiting for her long lost lover's call.
Get on solid ground with the dance-heavy video below.