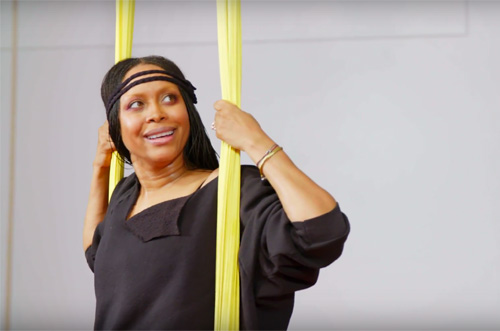 Erykah Badu and aerial silks? We're in!
In Complex's latest episode of "Get Sweaty," they traveled to Dallas, TX and caught up with the queen of soul at Lone Star Circus school.
Badu recently joined after her daughter, Puma, inspired her to get involved. While trying not to fall, Emily Oberg spoke with Erykah about everything including her high-alkaline diet, hosting this year's Soul Train Awards, her love for recent collaborator D.R.A.M., and more.
Check out the fun interview below.