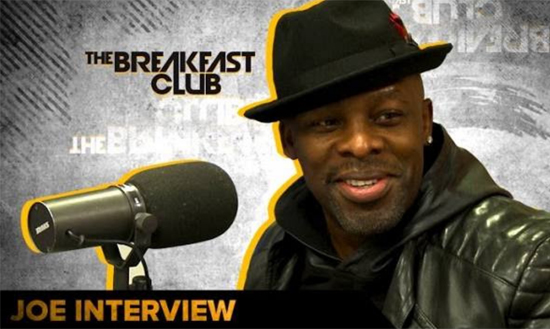 Promoting the release of his 12th studio album #MyNameisJoeThomas, R&B crooner Joe swung by 'The Breakfast Club' for an interview with Envy, Angela and Charlamagne.
In the midst of talking about the creation of his new body of work, the singer/songwriter spoke about writing and performing the theme song to the popular show Power, his feelings on the outcome of the Presidential Election, and the importance of touring. Fans should expect to see Joe on another collaborative tour in 2017.
Being considered a R&B icon to many fans, Joe spoke about the struggles that much of today's R&B artists encounter, and if and when R&B will be considered cool again in mainstream music.
Check out the full interview below.