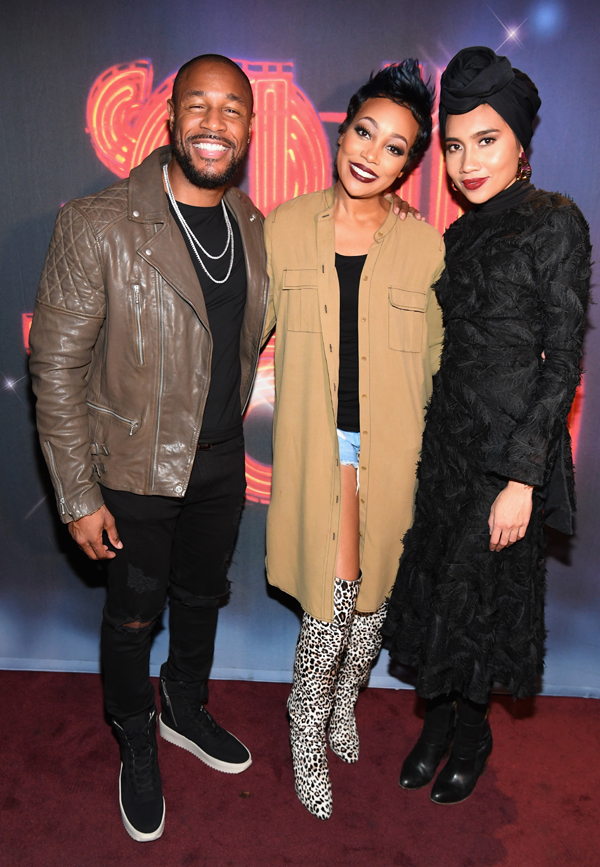 The 2016 Soul Train Awards weekend kicked off on Thursday night in Las Vegas as Monica, Tank, and Yuna hit the stage as a part of the "Acoustically Speaking" concert sponsored by Toyota, at the House of Blues Mandalay Bay.
The show kicked off with Malaysian singer-songwriter Yuna giving a soulful opening performance of hit songs including "Crush," which features R&B king, Usher.
Tank then took the stage to a screaming audience of women who were excited to see the R&B hunk perform. He talked about the importance of keeping R&B music alive because it keeps real love alive.
Finally, the night's headliner, Monica, came out in knee high snake skin boots that had everyone looking twice and talked to host Big Tigger about Black Lives Matter. She talked about how every time a story of police brutality comes out, she sits down and discusses it with her sons and explains what's happening so that they are informed. She also mentioned that her oldest son took it to heart, so much so that he got in trouble for kneeling during the Star-Spangled banner in class, joking that football players do it during the National Anthem but her son's heart was in the right place. She then performed new and classic hits that the audience had been waiting for all night, calling for everyone to come to the front of the stage and dance with her as she killed it.
The 2016 Soul Train Awards will take place at the Orleans Area in Las Vegas on Sunday, Nov. 6. The show will air across CENTRIC and BET Networks on Nov. 27 at 8 p.m. ET.
Check out the photos from the "Acoustically Speaking" concert below.
(Photos by Paras Griffin / Getty Images for BET)