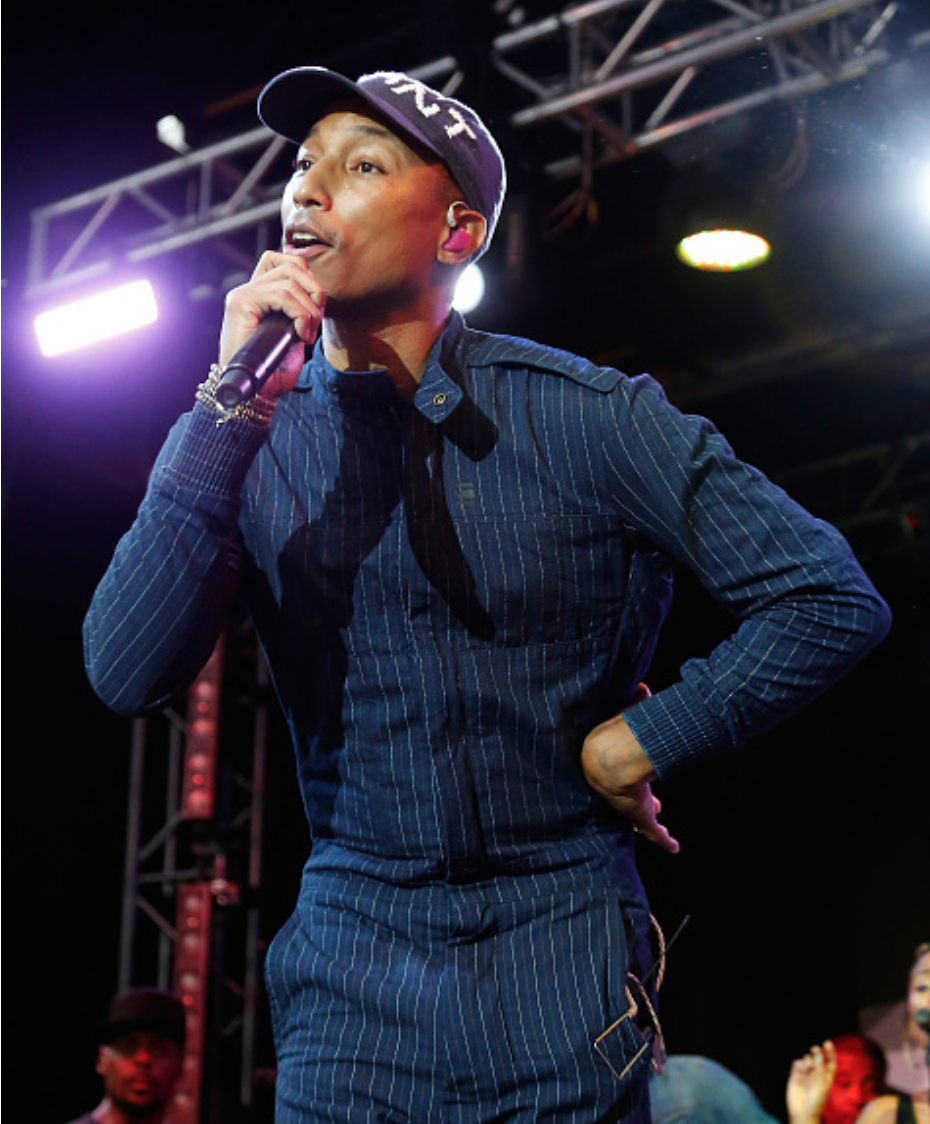 Pharrell Williams calls out for help on "Crave," the latest song off the forthcoming Hidden Figures soundtrack.
Following the previously released tracks "I See a Victory," "Surrender," and "Runnin'," The Neptunes hitmaker keeps the feel-good vibes coming on the funky horn and guitar-driven jam.
"So help me, I'm on the sidewalk," he pleads. "I'm pullin' over, rockin' back and forth."
Due Dec. 9, Hidden Figures: The Album features contributions from Alicia Keys, Mary J. Blige, Janelle Monáe, Lalah Hathaway, and Kim Burrell. In addition to producing the soundtrack, Pharrell produced the film, which opens nationwide on January 6 starring Taraji P. Henson, Octavia Spencer, and Monáe.
Listen to "Crave" and see the tracklisting below.
HIDDEN FIGURES: THE ALBUM TRACKLIST:
01. Runnin' feat. Pharrell Williams
02. Crave feat. Pharrell Williams
03. Surrender feat. Lalah Hathaway and Pharrell Williams
04. Mirage feat. Mary J. Blige
05. Able feat. Pharrell Williams
06. Apple feat. Alicia Keys and Pharrell Williams
07. Isn't This the World feat. Janelle Monáe
08. Crystal Clear feat. Pharrell Williams
09. Jalapeño feat. Janelle Monáe and Pharrell Williams
10. I See a Victory feat. Kim Burrell and Pharrell Williams