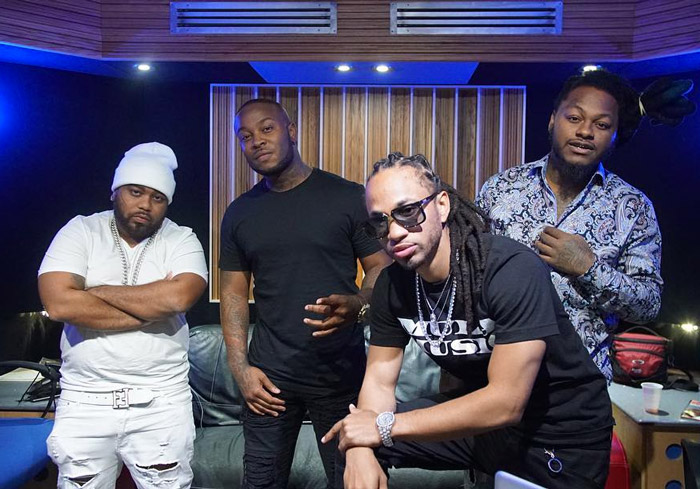 The Florida boys are coming back!
Since releasing the surprise song "Puddles" back in February, the original Pretty Ricky have confirmed that they are recording their final album.
"One last album. One last tour! #PrettyRicky #2016," wrote Spectacular on IG.
The fellas — Corey "Slick'em" Mathis, Ala Diamond "Baby Blue" Smith, "Spectacular" Blue Smith, and Marcus "Pleasure P" Cooper — shared a photo from the studio with some teasers on Saturday (Nov. 12).
Pleasure P unleashed a slew of previews on his Instagram page, giving fans a behind-the-scenes look at their reunion. The group is already two days into the recording process and has collaborated with hitmaker Rico Love.
Pretty Ricky has released four albums, including 2003's What They Call Em, 2005's Bluestars, 2007's Late Night Special, and 2009's self-titled release.