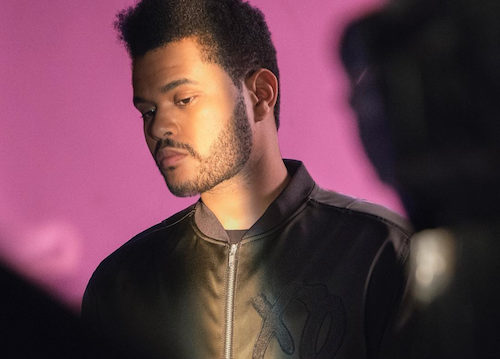 It's going to be XO season in 2017.
With his new album Starboy on the way, The Weeknd has announced a new partnership with global retailer H&M for a special XO collection for men.
The Canadian singer has also been named the face of H&M's Spring Icons Selected by The Weeknd collection, scheduled to hit stores March 2.

"All details on the collection will stay undisclosed for a bit longer," the company said. "The only thing H&M can reveal at this point is that the line will feature key items for spring that The Weeknd has handpicked."
However, a sneak peek of the collection has been released by Abel. In a photo posted on Instagram, the Starboy is posing in a black-on-black XO jacket. "excited to announce that I'm starring in the @HM and XO campaign launching March 2017 #HMSPRINGICONS," he wrote.
Abel, who also just announced his 2017 "Starboy: Legend of the Fall" tour dates, is set to drop Starboy on Nov. 25. After that, he will join Bruno Mars and Lady Gaga at this year's "Victoria's Secret Fashion Show" on Dec. 5.
In addition to H&M, The Weeknd is also teaming up with PUMA to launch his own collection of sneakers and apparel in 2017.