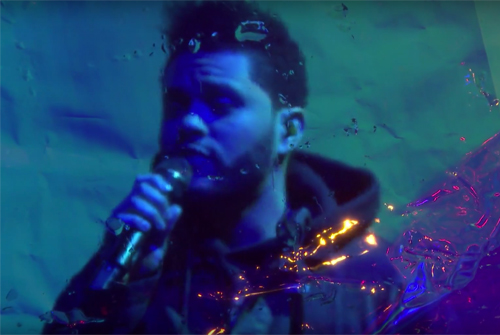 On Thanksgiving night The Weeknd appeared on "The Tonight Show starring Jimmy Fallon" to celebrate the release of his new album Starboy, with a special performance.
The Canadian star opened his set with the Daft Punk-assisted ballad "I Feel It Coming," standing behind a large plastic wrapped stage, he then emerged in front for a shadowy performance of the title track.
Colorful light flickered off the plastic as the audience clapped along with Abel.  Starboy is in stores now, check out his latest late-night performance below.