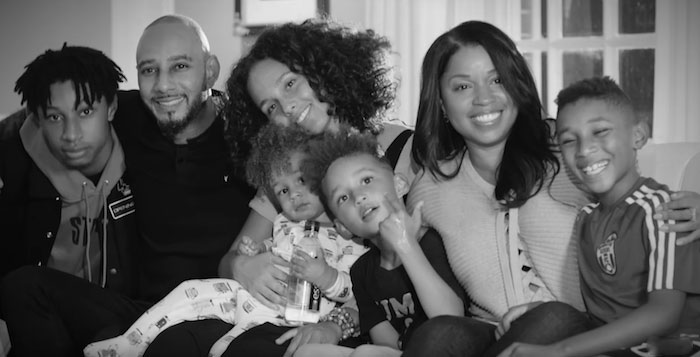 A week after releasing her new album HERE, Alicia Keys delivers the emotionally powerful video for "Blended Family (What You Do for Love)" featuring A$AP Rocky.
Filmed entirely in black and white, the stirring clip finds Alicia surrounded by her family, including her children with Swizz Beatz (Egypt and Genesis), as well as children from the producer's past relationships with Nicole Levy and Mashonda Tifere (Prince Nasir and Kasseem).
The song celebrates modern families including Keys' own relationship with Kasseem and his mother Mashonda, who makes a cameo in the clip too. "I know it started with a little drama / I hate you had to read it in the paper / But everything's alright with me and ya mama / Baby everybody here you know adores ya," sings Alicia.
Rocky also appears in the clip, while rhyming about his own blended family. His sister Erika B. Mayers makes a cameo while Flacko rhymes: "Hit my sister's just for dinner cause the cookin' was bomb / Her mother's supper made me love her like she took me to prom."
Check out the video below.