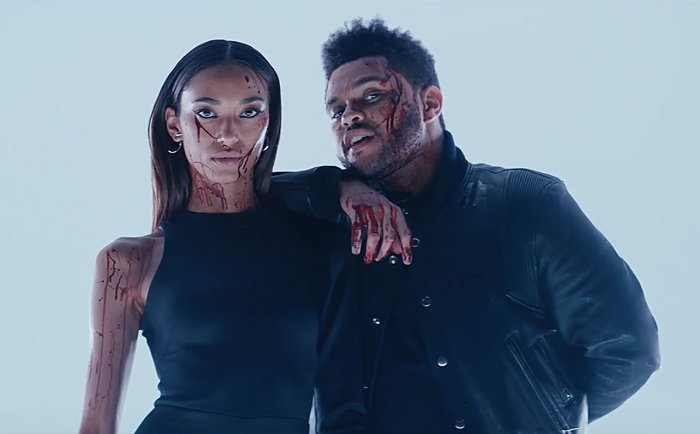 Before dropping his third studio album Starboy on Black Friday, The Weeknd unveils his new short film Mania.
The 12-minute clip, directed by Grant Singer, appears to pick up where the video for "Starboy" left off, with the Canadian crooner driving up a winding hill at sunrise.
Snippets from "All I Know" featuring Future, the Kendrick Lamar-assisted "Sidewalks," and the solo cut "Secrets" all appear in the clip, in which Abel opens up about his upbringing.
"I ran out of tears when I was 18," he sings. "So nobody made me but the mean streets / Too many people think they made me / Well, if they really made me, then replace me / Homeless to Forbes list / These ni**as bring no stress."
Throughout the slick neon clip, Abel is seduced by a woman at a nightclub before things take a surprising and murderous turn.
Recently released songs "Party Monster" and the Daft Punk-assisted "I Feel It Coming" are also part of the visual, with the latter playing as the credits roll.
Check it out below, and look out for Starboy on Friday, Nov. 25.