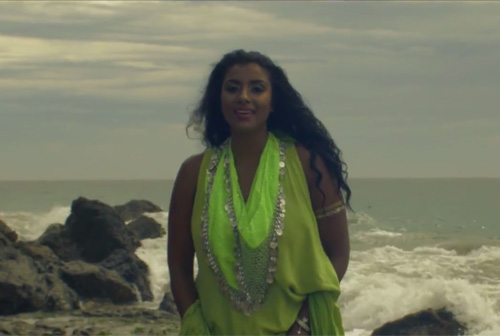 Indian-American singer/songwriter Vena releases the stunning visuals for her latest single "Evergreen" featuring Jamari.
The Los Angeles resident has been performing on major stages since childhood, with her gospel group she sang at President Bill Clinton's 2nd inauguration ceremony on the U.S. Capitol steps, and multiple times at the Kennedy Center Honors.
After an early career in multiple groups, including the Elektra Records signed R&B girl group, 4-BIDN, Vena is currently pursuing her solo endeavors.
"'Evergreen' is a fresh lyrical take on spiritually starting anew in life, when faced with adversity, and overcoming those obstacles," says Vena. "Rising above hate and facing tribulations with faith and courage, is the message I try to push to my audience."
Check out the video below.