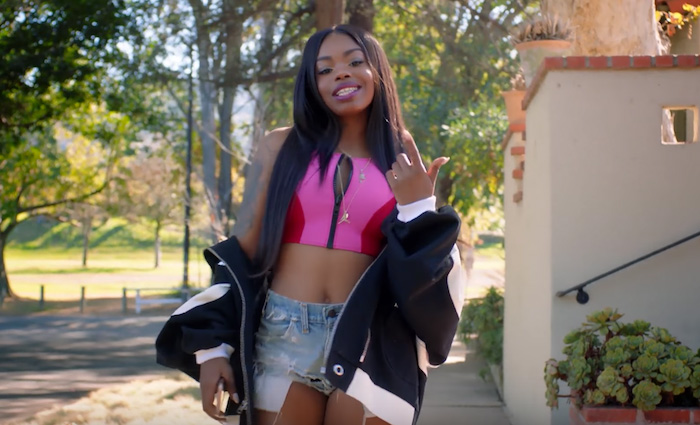 Dreezy sends a message with the release of her new video for "Wasted," which finds her contemplating a relationship plagued by alcoholism and its effects.
The visual begins with the Chicago native's beau ignoring her phone call. From there, it's an all-out party, but it's not exactly fun for Dreezy, who wasn't invited.
With her love interest drinking straight from the bottle, leaning on a toilet, and becoming irate, the 22-year-old realizes alcohol's effects and the downsides of her relationship, even from a distance.
"You only want my time when you wasted / You only hit my line when you wasted / You tell me you love me when you're wasted / I'm only on your mind when you're wasted," she sings.
In the end, Dreezy finds herself a new man who puts a smile on her face and it seems her time is no longer "Wasted."
Check out the video below.