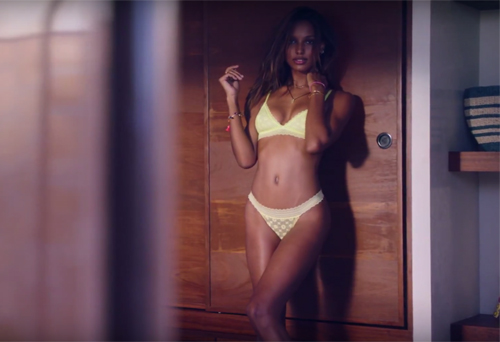 Thank you Bruno!
We love our curvy girls over here, but we aren't opposed to watching the Victoria's Secret Angels dancing around in their underwear to Bruno Mars hit single "24k Magic."
For nothing else but fun promo, the superstar singer and his team got the whole Angel cast together in different locations to dance and lip sync the funky song, while also seducing the camera in other lingerie modeling scenes.
Bruno is set to perform on the runway at the 2016 Victoria's Secret Fashion Show on December 5, at 10pm/9c on CBS.
Enjoy the eye candy and playful vibes below.