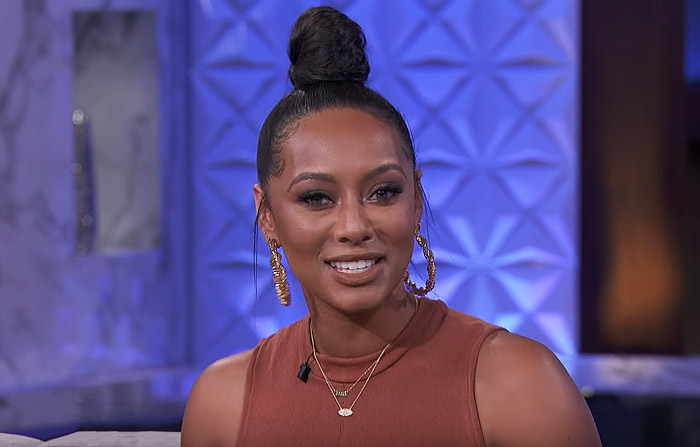 After some confusion with her new album announcement last year, Keri Hilson appeared on "The Real" on Thursday (Jan. 26) and finally spoke about her anticipated third studio album, L.I.A.R. (Love Is a Religion), which is her first project in more than six years.
"There are so many similarities between religion and love," she said of the title. "If we believe this will work, then we will do what it takes and we will be obedient. We'll do what it takes to make it work. It's religious. You gotta be that committed to making love work."
Although she was open to discussing her new album and movie , she was less forthcoming about her past relationship with NBA star Serge Ibaka. "I'm not a big fan of talking about my relationships in settings when it's about music or movies and things like that," she said. "But I learned so much. I'm grateful. I thank him."
L.I.A.R. was announced in March of 2016 with a press release that teased the Mike WiLL Made-It-produced "Again." Hilson confirmed that the information was accurate, but said it was a "fake press release."
Love Is a Religion marks Keri's first album since 2010's No Boys Allowed.  She didn't reveal when L.I.A.R. is set to drop, but fans can catch Hilson in the romantic comedy Love By the 10th Date, which premieres Jan. 28 on Lifetime.
Check out the interview clip below.