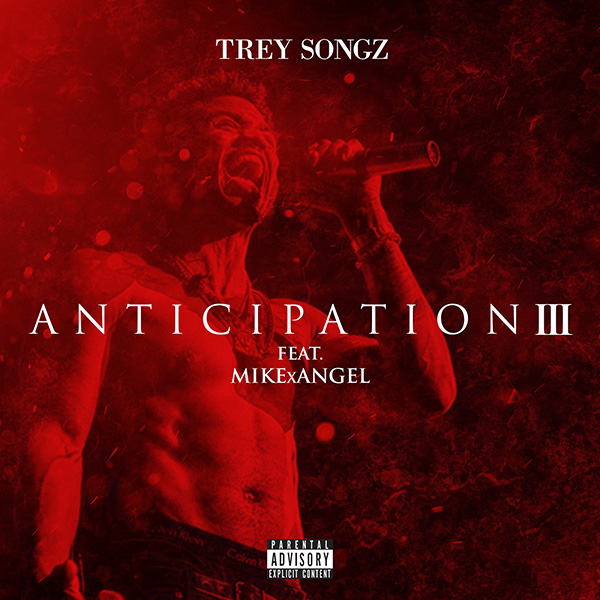 Surprise!
Trey Songz is serious about his comeback this year, and he is wasting no time giving fans more new material. In a surprise move on Wednesday (Jan. 11), the R&B heartthrob released his third installment of the 'Anticipation' mixtape series.
The collaborative effort features his new artist MIKExANGEL, along with additional guest appearances from Dave East, Justine Darcenne, and Chisanity.
Initially, the project was said to be an exclusive for certain fans. Trey announced that he would be giving it out at Paramount Plaza in New York to a select few. "#Exclusive," he tweeted. "#NotAvailableAnywhere."
ANTICIPATION III – ft. @MIKExANGEL
1.11.17 – NYC – 5:00pm – Paramount Plaza, 1633 Broadway, NY, NY 10019#Exclusive#NotAvailableAnywhere pic.twitter.com/BidBRFiQVE

— Trey Songz (@TreySongz) January 11, 2017
Nevertheless, the effort found its way online. After rolling the project out, Trey tweeted a brief statement about his plans. "Got that out the way," he wrote. "on to the next."
Up next for Trey is Tremaine, a new album that follows 2015's Trigga Reloaded and 2014's Trigga. In December, he revealed what fans should expect from his forthcoming material.
"I got a very much distinctive vision for how I want it to be taken in," he told 106 KMEL's Big Von and Row (via Billboard). "The visuals, the audio, the pictures, everything. It's a plan for it. I think that nowadays music is so like fast food, in content in general…Everybody takes everything in so fast and then they're on to the next thing, so I want to figure out how to hold people's attention."
AIII arrives shortly after Trey and MIKE teamed up for a remix to PARTYNEXTDOOR's "Come and See Me" and after his collaborative Trappy New Years project with Fabolous. He also teamed up with Chris Brown and Young Thug for "Dat Night."
Listen to Anticipation III below.