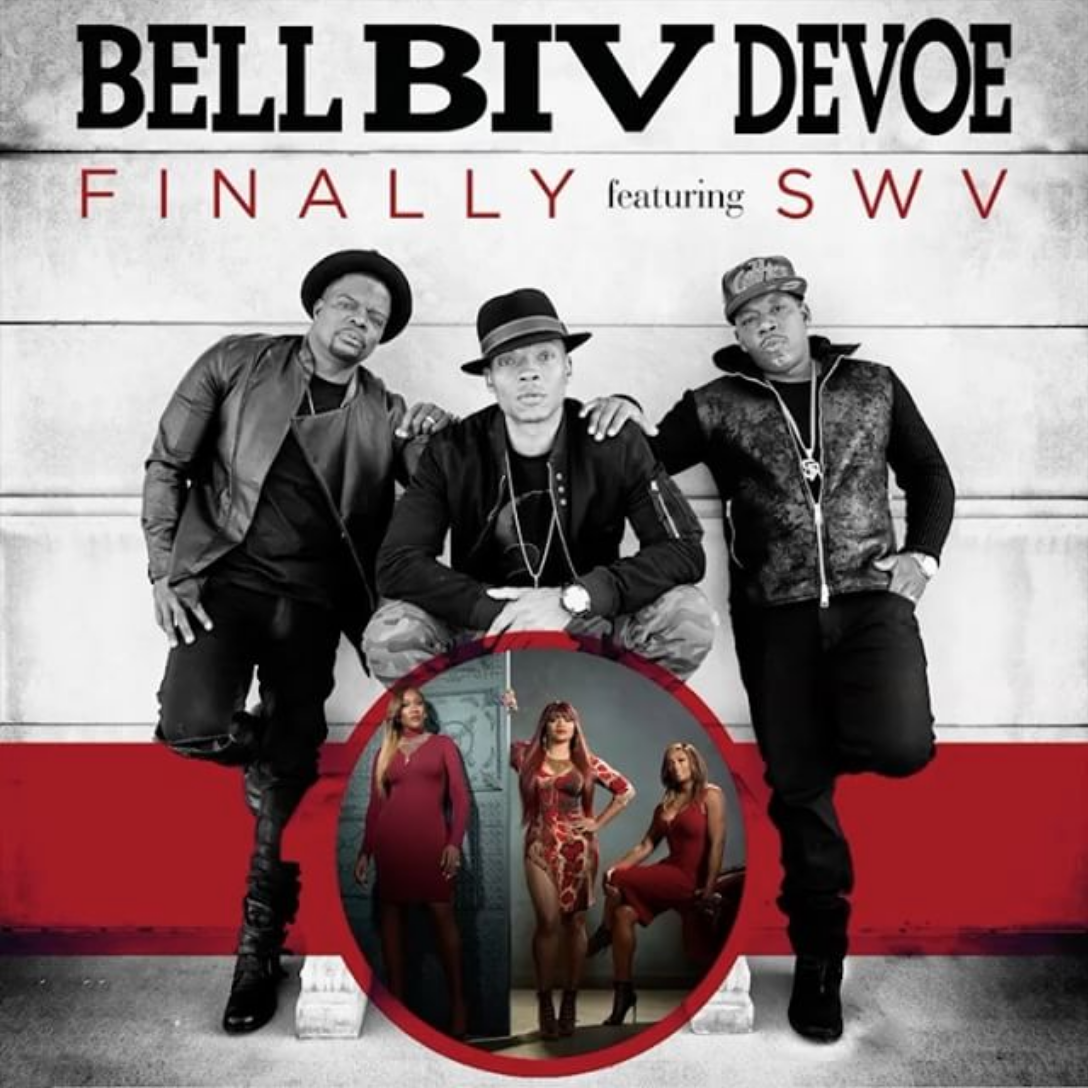 The ultimate '90s collabo has finally happened! Bell Biv DeVoe have released their latest single "Finally" and it features fellow '90s R&B icons, SWV.  Opposite of their Biggie inspired single, "Run," "Finally" is a sweet ballad about finding love that lasts. Reminiscent of the '90s with a 2017 twist, old and new school fans will dig this feel good groove.
Ricky and Coco pledge devotion to each other as he sings to her, "You give me everything so I'mma give you more … when you Finally get it right …that's how it feels when I'm with you." She responds with her signature lilt, "You are so secure and I mean that / Some reciprocation is all that I've been missing / I've found myself in you … I'd be proud to say  'I do…"
This is definitely a dope marketing move by both groups as they are currently on tour together. The New Edition three-day biopic is set to start airing on BET January 24 and BBD's first album in 15 years Three Stripes, is due out on January 27.  SWV was profiled on the season premiere of TV One's "Unsung" this past Wednesday (Jan. 4).
"Finally" is available on iTunes now. Stream it below via Spotify.
–Words by Raquelle Harris