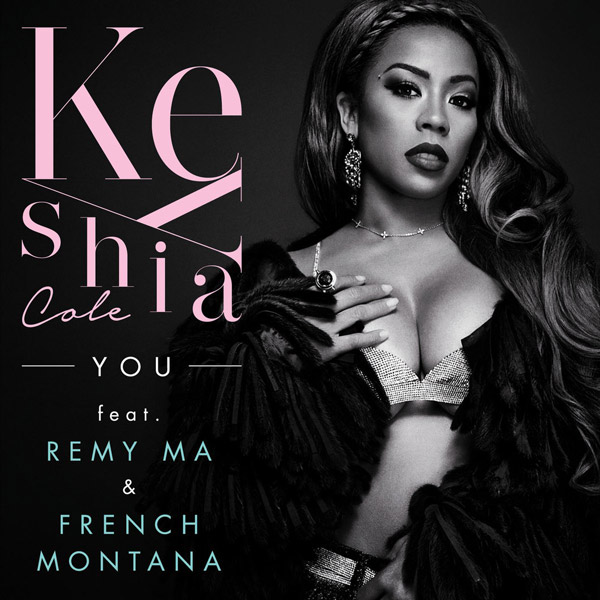 Keyshia Cole is back.!  The R&B songstress has finally returned with the first single off her upcoming Epic Records album. Teaming up with rappers Remy Ma and French Montana for the mid-tempo "You," which addresses bitter breakups with anthemic empowerment and no-holds-barred bashing.
"Whole squad said you was a ho, though / Let Breezy know these ni**as ain't loyal / Blowing up my phone, turn my phone off / Can't take no bitch ni**a phone calls," sings Keyshia.
Riding with Keyshia is her longtime pal Remy, who provides her own take on the concept. "How you gettin' hoes, take 'em home, and you wife 'em?" she asks. "It's really no comparison 'cause I ain't nothin' like them / Bestie said, 'F*ck him,' I'm like, Don't get me hyped 'cause at one point, it would've been gunpoint, on-sight, bum."
French Montana follows the ladies with a verse of his own, also admonishing an ex. "A real one hold you down like a real army," he raps. "But I picked the wrong one like Steve Harvey." Later, he even adds a political reference. "Your game week like seven nights / Coming with them same lines like Trump wife."
"You" arrives ahead of Keyshia's upcoming Epic Records debut 1111 Reset. "I wanted to put [1111] on the album because it's been everywhere," she said. "For the past year, I've been seeing 1111 constantly and to my understanding, you're aligned spiritually with your destiny and everything that is meant to be in your life is happening at the right time. The timing is right. Everything is right. Reset is definitely cohesive with that."
1111 Reset, the follow-up to 2014's Point of No Return, is due later this year. Stream "You" below now.