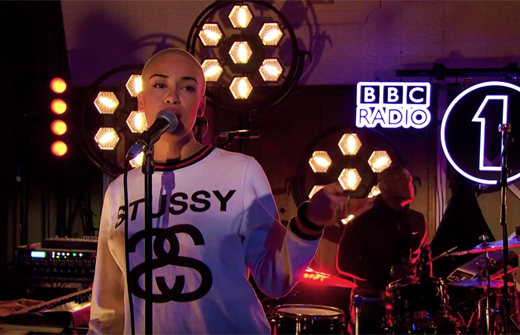 Rising London based singer/songwriter Jorja Smith joined a line-up of new artists to perform at Radio 1's Future Festival 2017 at the BBC's legendary Maida Vale Studios.
Backed by her band, the gorgeous songstress delivered a rousing live rendition of her 2016 single "Where Did I Go?" Showcasing her soul-stirring vocals, Jorja sang to her ex: "Where did I go? / When did the sun rise? / How did I fall? / Got lost in the moonlight."
If you haven't heard it yet, check out her debut EP 'Project 11' here. Watch her performance below.