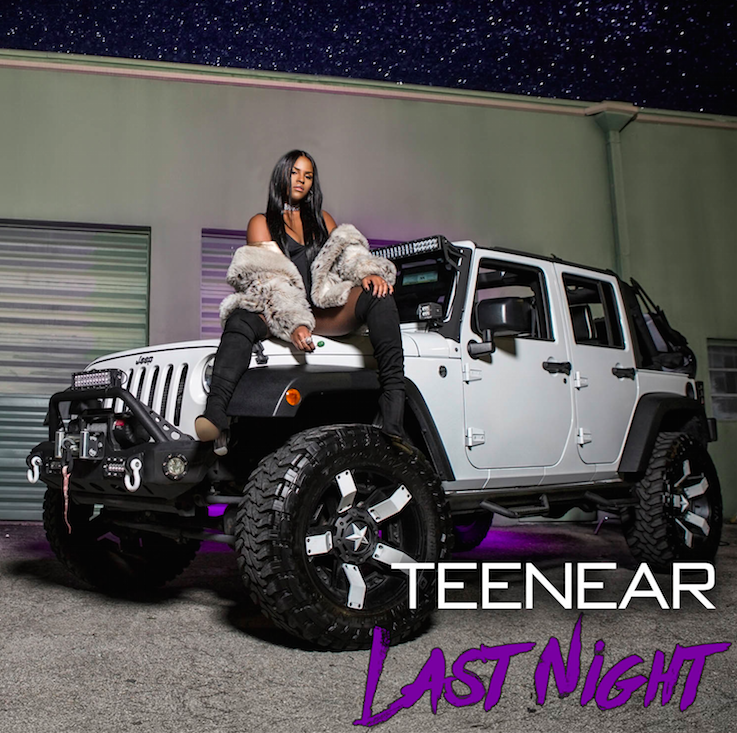 This is Teenear's girl power anthem ?
The rising Miami singer is back with a catchy new single reclaiming her power after a relationship gone bad. "Last Night," produced by emerging Miami producer Sipping Sake, tells the story of becoming fed up with a relationship that was built on broken promises. The video stars Teenear and fellow South Florida singer, Jordan Grizzle, as she celebrates her break-up with a girl's night on the town.
"Last night, I told myself this would be the last time," she sings. "My heart, it tell me to stay, but this ain't right / We can't get along, all we do is fight / Last night…"
Edited with plenty of flashbacks of Grizzle's infidelity and the Slip 'N Slide recording artist's struggles with her emotions, the video showcases how strong Teenear's cut off game actually is. With dance moves and a smile that makes you want to join in on the fun, this visual perfectly gets across the singer's message that "you can still be a queen without a king." 
Check it out below.
–Words by Jamila Wright