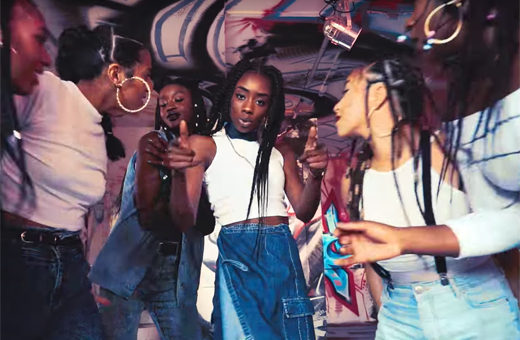 Ace Tee proves that the love for '90s R&B is international!
The German singer/songwriter has gone viral with the release of her debut video for "Bist du down?" which translates to "Is you down?" in English. The songstress delivers serious '90s vibes in her colorful and playful video. Ace's silky smooth voice paired with her super chill confidence is the perfect recipe for fun, refreshing music and a good time, no matter the language.
From the laid back dance moves to the classic '90s looks that range from her triangle box braids to her throwback crop top and mini jean skirt, Ace Tee has us wanting to see more. Even if you aren't able to understand her lyrics, there's nothing about this song, which also features German rapper Kwam.e, that makes us feel like we can't sing along too.
Check out her video below.
–Words by Jamila Wright