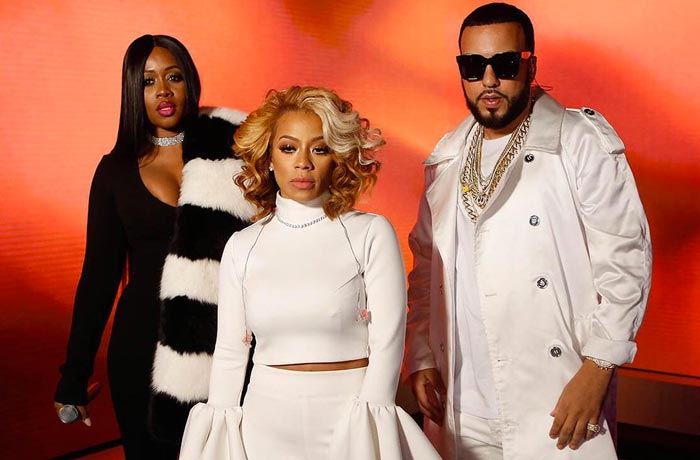 Keyshia Cole had some surprises for fans during her appearance on "Jimmy Kimmel Live!" on Monday night (Jan. 30). While performing her brand new single "You" for the first time on television, the R&B songstress was joined by rap stars Remy Ma and French Montana for their guest verses.
Dressed in all white and backed by dancers, Cole performed a clean version of the new breakup anthem, switching some of the hook's words. "You picked the wrong one, baby / You just played me for the last time / I'm done dealing with you," she sang.
Keyshia also took the opportunity to premiere a somber and soulful new song called "Incapable," which like "You" is expected to appear on her forthcoming album, 1111 Reset, due out this year on Epic Records.
Sitting down in front of her band, backup singers, and a colorful backdrop, Keyshia belted out the new cut.  "Every time it feels like this could be the last time / What's the good in goodbye / If I give this one more try / It's hard because they say that true love never dies," she sang.
Check out Keyshia's performance below.