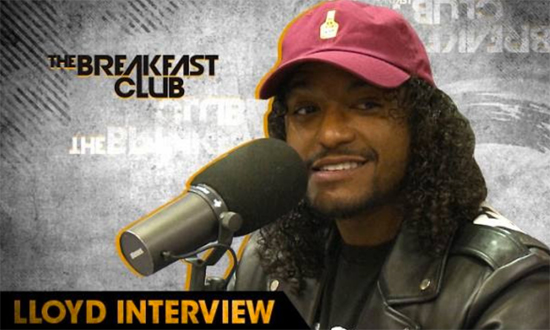 On Thursday (Feb. 2), Lloyd was in New York and paid a visit to Power 105.1 to chat with 'The Breakfast Club.' The R&B singer/songwriter released his comeback project, the Tru EP in December, which was lead by the introspective title track. During the conversation, Lloyd spoke about his decision to become an independent artist, spending important and quality time with his family while he was away from music, and his inspiration to come back.
The New Orleans native also addressed his falling out with Irv Gotti (the head of his previous label The Inc.), but how he has stayed close with fellow artists Ashanti and Ja Rule. He also revealed that he has visuals on the way for tracks off Tru, including the sexy "Excited" which should be first.
Speaking about his experiences and what he's learned coming back to music Lloyd explained: "I want people to know that sometimes when you stay true to yourself, through it all, that things come around for you. You just gotta be patient, have a strong head and keep the right people around you."
Check out the full interview below.