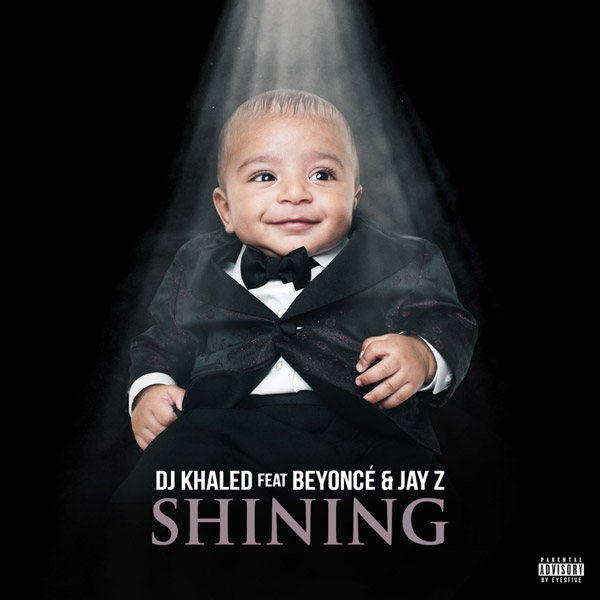 DJ Khaled had a major surprise up his sleeve after the 59th Grammy Awards.
While the world was watching for Queen Bey's first appearance since announcing her pregnancy, the We The Best hitmaker premiered his biggest collaboration yet, "Shining" featuring Beyoncé and Jay Z.
The winners' anthem finds a pregnant Bey singing about her "winning" streak before Mr. Carter comes in at the end, rapping about his soon-to-be twins.
"Ran to the dealer / Bought twin Mercedes / The European trucks for the twin babies," he raps. "Don't let me have a son, I'ma fool / Send him to school in all my jewels."
"Money don't make me happy / And a fella can't make me fancy / We're smilin' for a whole other reason / It's smiles through all 4 seasons," sings Bey.
DJ Khaled's son Asahd appears on the cover art, for the first single off the Snapchat King's upcoming 10th album Grateful.
Listen to the major collaboration below.