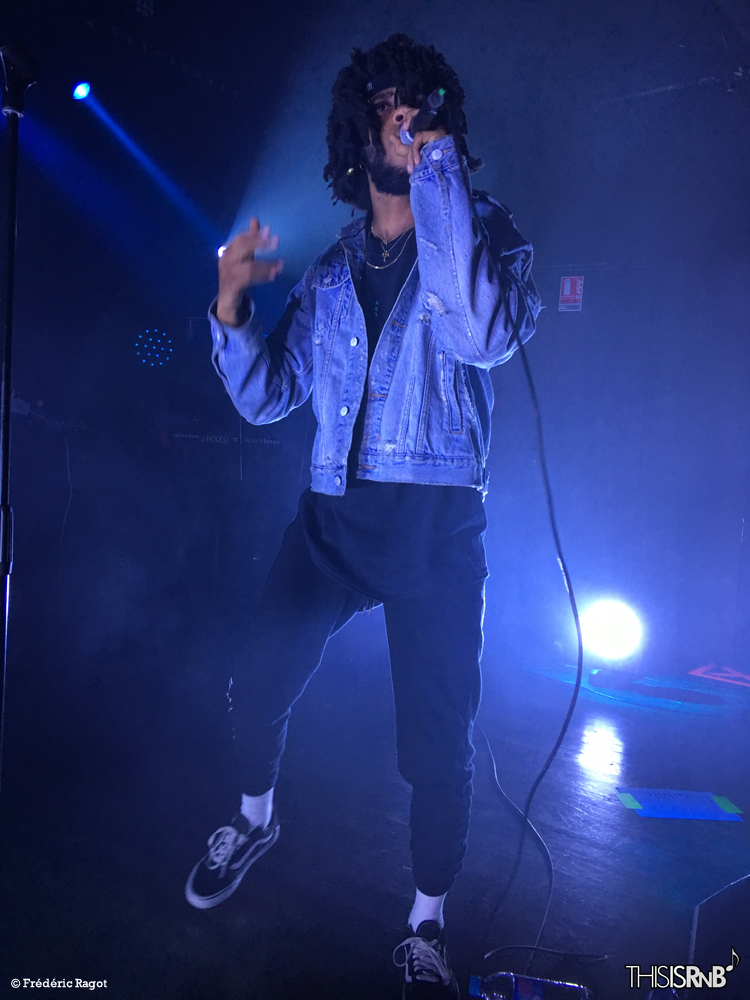 Buzzing young artist 6LACK brought his dark, emotion filled sounds to Paris on Thursday night (March 30) while on his first mini European tour.
Initially planned for a smaller club, his show was upgraded to the larger venue Badaboum due to popular demand.
The Atlanta native, named Ricardo Valdez Valentine, took the stage with his DJ, drummer and keyboardist to roaring cheers from the sold-out crowd. Rocking a vintage denim jacket, and everything else fittingly black tones, the singer/rapper performed tracks off his breakout 2016 album Free 6LACK and more, including "Free," "Ex Calling," "Luving U," "Gettin Old" and the loosie track "Loyal."
He closed his set with the hit viral single "PRBLMS," and gave out gifts to fans in the front of the stage, including a stuffed black bear wearing a t-shirt with his logo on it. While addressing the audience earlier in the night, 6LACK told the crowd that as a child he always dreamed of coming to Paris.
Last night, he made that dream a reality.
Check out our exclusive photos and video footage below.
(Photos and video by Frédéric Ragot and @emmargt02)