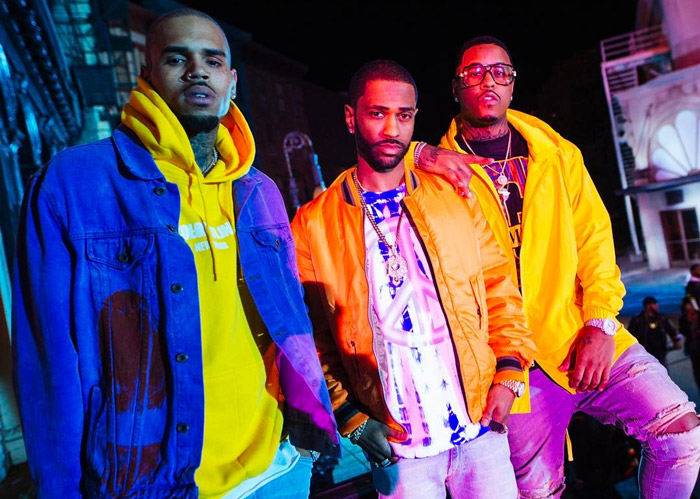 After the sexy, dance based teaser video, Jeremih called up Chris Brown and Big Sean to shoot the official music video for their hot Montell Jordan-sampled single "I Think of You."
The trio are posted up in various city scenes giving off '90s vibes, including an apartment building stoop where they hang with friends. There also appears to be a neon look to the visuals, which plays off the single's artwork.
Sean took to Instagram to share a photo from the set, which features the stylish artists wearing bright colors. "on set w/ da bros," Sean captioned the pic. "Video on da way for Jeremih ft. Chris n Me."
Breezy shared a similar image, and later, a video from the set showed them performing in front of a pink and orange-lit building.
"I Think of You," which samples Montell Jordan's "Get It On Tonite," is the first single off Jeremih's forthcoming album, Later That Night, which is coming soon. Check out photos from the video shoot below.
BTS of Jeremih's new music video #IThinkOfYou w/ Big Sean & Chris Brown pic.twitter.com/wyDOTJkIgu

— Big Sean Daily (@BigSeanWorld) March 23, 2017