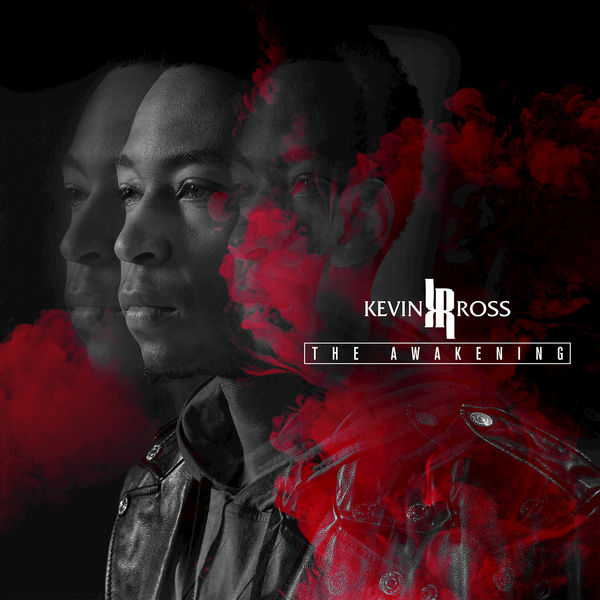 Music that makes you feel nostalgic and new at the same time is a trademark of unique artistry.  Kevin Ross delivers that on his debut album, The Awakening, released through Motown Records.  The multi-talented singer, songwriter and producer is unafraid to bare his mature soul.
The Awakening opens with "Be Great," a piano led anthem urging you to strive for more than being mediocre. He snaps you into reality as he sings, "It's time to shift the culture, move with focus / Rise above and lose the vultures." Featuring a hot verse from rapper Chaz French, it sets the tone for what's to come.
The bass-heavy "Don't You Forget About Me" shows his determination to stay relevant no matter the time or space. On "O.I.L." he is devoted to his lady, refusing to imagine his world without her. The chart-topping lead single, "Long Song Away" is a ballroom joint laced with smooth harmonies. Ross is not rushing the flow as he urges you to slow down and enjoy life and love. Highlighting one of the album's themes is "Dream" a mid-tempo track on which his honey coated falsetto floats with ease. Fellas aiming to sway their lady will want to add "Don't Go" to their playlist. It's a whimsical, yet sensual jam that showcases Ross' soothing vocal range.
The fight for love is nothing if there's no fight to live life. "Look Up" featuring gospel artist Lecrae inspires listeners to be woke. It reflects a consciousness we crave in this crazy and chaotic world. Experienced with rising up from failure, "Pick You Up" tells us that we can snap back from setbacks. Fellow R&B newcomer, BJ The Chicago Kid appears on the "Be Great" remix, a chopped and screwed version of the album's opener.
Ross boldly sings about faith and spirituality on tracks such as "Genesis Pt. 1" and "Genesis Pt. 2," while taking us to church on "Her Hymn." As someone who has worked behind the scenes, he has earned a solid reputation. You know that your talent is no BS when legends like Babyface help you pen songs such as "In The Name of Your Love," a genre bending groove. The closing track, "New Man" stands out for its solemn lyrics about  growth. His insight is impressive for someone who's not even 25.
The Awakening stimulates our desire to elevate past the ratchet factor that has threatened to overtake traditional R&B. With contributions from industry veterans, Troy Taylor and Ezekiel Lewis, it will play a major part in the genre's revival.
Recently Ross explained to Billboard, "It's a full spectrum with a variety of R&B, from old-school nostalgic vibes, to more contemporary, and with a signature sound based on the things that I love."
Focused on going beyond fame, he has a vision of how he wants his music to affect others. "It's for people to understand how necessary they really are to their culture, to their community, and to themselves—that they matter. Understanding our greatness can change the world."
Indeed, we all want to be great.
Stream Kevin Ross' The Awakening below.
-Words by Raquelle Harris