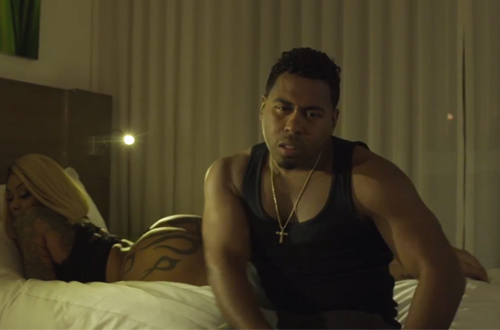 Bobby V has returned with something NSFW on your Friday.
The R&B crooner heads to Miami Beach for a sexy summery visual for his song "Big Booty Judy," where the cameras catch Bob and his curvy co-star showcaseing her ass-ets by the ocean.
Male passerbys stop in their tracks when they get a sight of Judy, as they go from the beach to the bedroom. Getting close in their hotel room, Bobby sings, "Tell me if you're down, wanna hear the sound / She make me say her name – Big Booty Judy / Do somethin' to me."
In addition to "Big Booty Judy," which is off Bobby's 2016 album Hollywood Hearts, the singer/songwriter released a sultry new song titled "u down?" last week.
Check out both below.