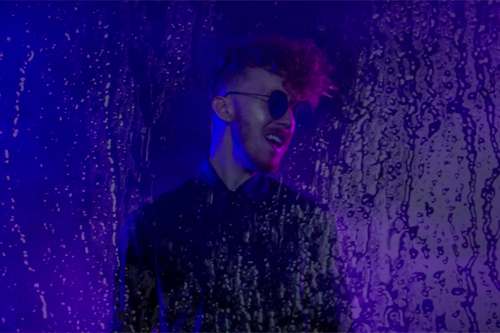 Only one week after releasing his outstanding new single, "Until the Pain is Gone," British vocalist Daley premieres the music video for the Jill Scott-featured duet.
Shot at the Spectrum Diner in stunning neon lighting, the visuals find Daley contemplating his relationship at the restaurant counter, while another couple deal with the emotions of their own situation.
Scott doesn't appear in the video unfortunately, but singer/songwriter delivers a spellbinding performance in front of colorful bars of light, and in front of rain covered glass.
"Until the Pain is Gone" is the first single off Daley's forthcoming sophomore album, The Spectrum, which is due out later this year.
The song hits close to home for Daley, "The song kind of came out of frustration I was feeling in a relationship," he told Billboard. "The situation was going nowhere because we both weren't really fully able to admit how we felt about each other and just be honest. And that situation didn't really work out, but for the purposes of writing this song, I just kind of gave it a happy ending and idealized it a little bit."
While writing the song, he felt Jill Scott would be the perfect collaborator on the record. "When I was in the studio writing the song, I just had a feeling, and I kept hearing Jill's voice in the mix when I was writing. It was kind of strange, almost like it was asking for her energy."
Check out the video below.