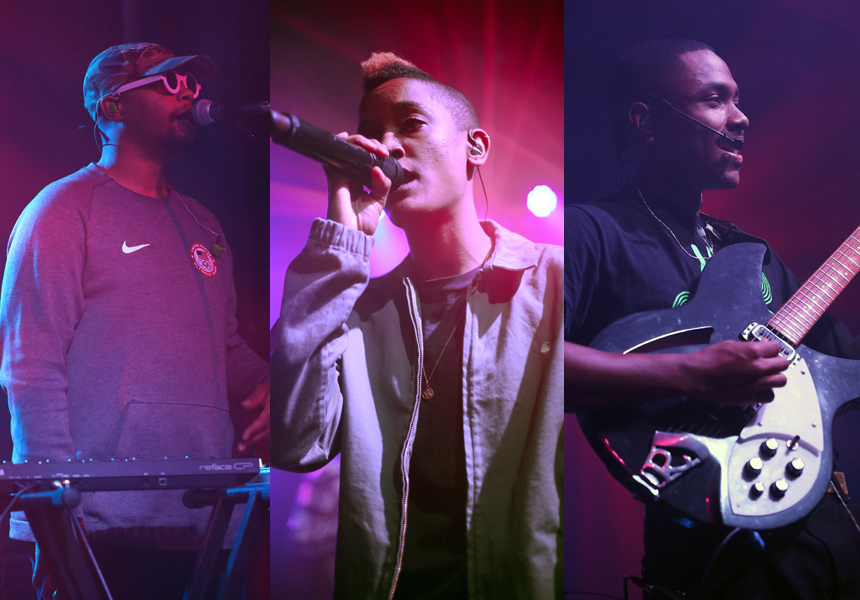 On Monday night (Apr. 10), R&B band The Internet stormed London town for a sold-out show at club/live music venue, Scala.
This was a unique show for the group, who switched up their set to offer some additional performances by 3 of the members who recently released solo projects, front woman Syd of course, but also musicians Steve Lacy and Matt Martians delivered their own new material.
However, the whole band also performed tracks off their critically acclaimed album Ego Death, and Syd treated the audience to tracks off her stellar solo debut album, Fin, such as "All About Me."
As a band they always deliver good vibes, with great energy and some comic relief during songs. The big surprise of the evening though, was when they brought actress/singer Keke Palmer–who was attending–on stage for a special serenade by Steve Lacy. The Internet closed the special London show with their popular single "Get Away."
Check out our exclusive photos and video footage below.
(Photos and footage by Frédéric Ragot and @emmargt02)