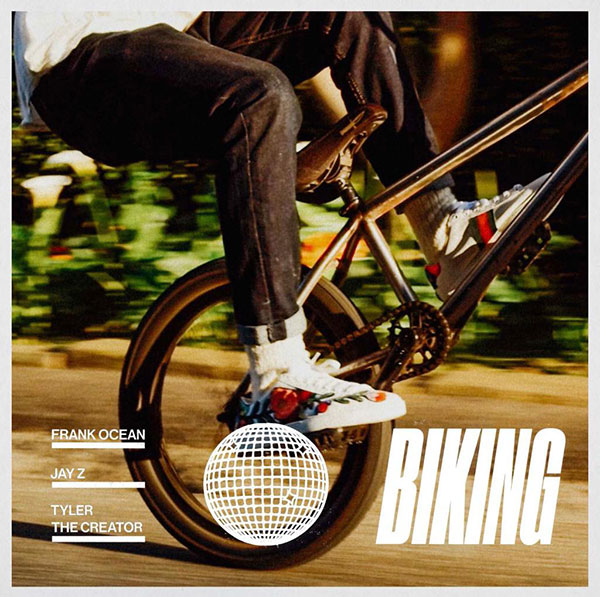 Frank Ocean got everywhere with a big surprise during his third episode of "blonded Radio" on Friday (Apr. 7).
Without any prior word, the singer-songwriter premiered a brand new collaborative track titled "Biking" with Jay Z and Tyler, the Creator.
Jigga kicks off the record with a verse about the circle of life with metaphors about bikes and jewelry. "Life goes in cycles / What comes around goes around / So before it goes down / Get you some icicles," he raps.
Frank follows Hov with a memorable verse that also references biking and ice. "I'm bikin' these blocks / Since Ben Baller sold all his ice up at Slauson / I'm bikin' uphill and it's burnin' my quads / I'm bikin' downhill and it sound like a fishin' rod / Savage, I'm bikin'," he sings.
Tyler pulls up third with his own bike and ice-related bars. "Nobody fuckin' with me / My accolades hang from my neck / Pedal, I drown in the heat / My sapphires drown in my sweat," he raps.
Take a listen to the unexpected collaboration below.