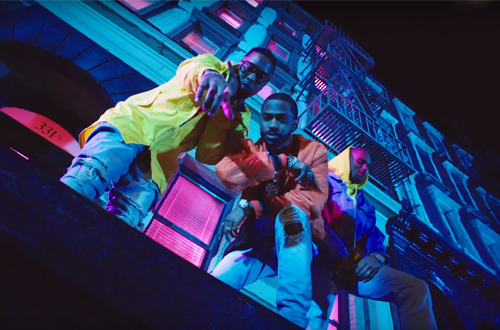 Jeremih brings the feeling of throwback New York City to life in the brand new video for his funky single "I Think of You" featuring Chris Brown and Big Sean.
The Daniel Cz-directed visual is reminiscent of NYC summers, friends lounging on Brooklyn stoops, and colorful streets full of people. Throughout the video, Jeremih, Chris Brown, and Big Sean are all vying for the attention of the same beautiful woman, leaving her to decide who, if any, of her potential suitors she is most interested in.
"I Think of You" is Jeremih's first single off of his upcoming album, Later That Night, set to be released this summer via Def Jam.
Watch the summery video below.