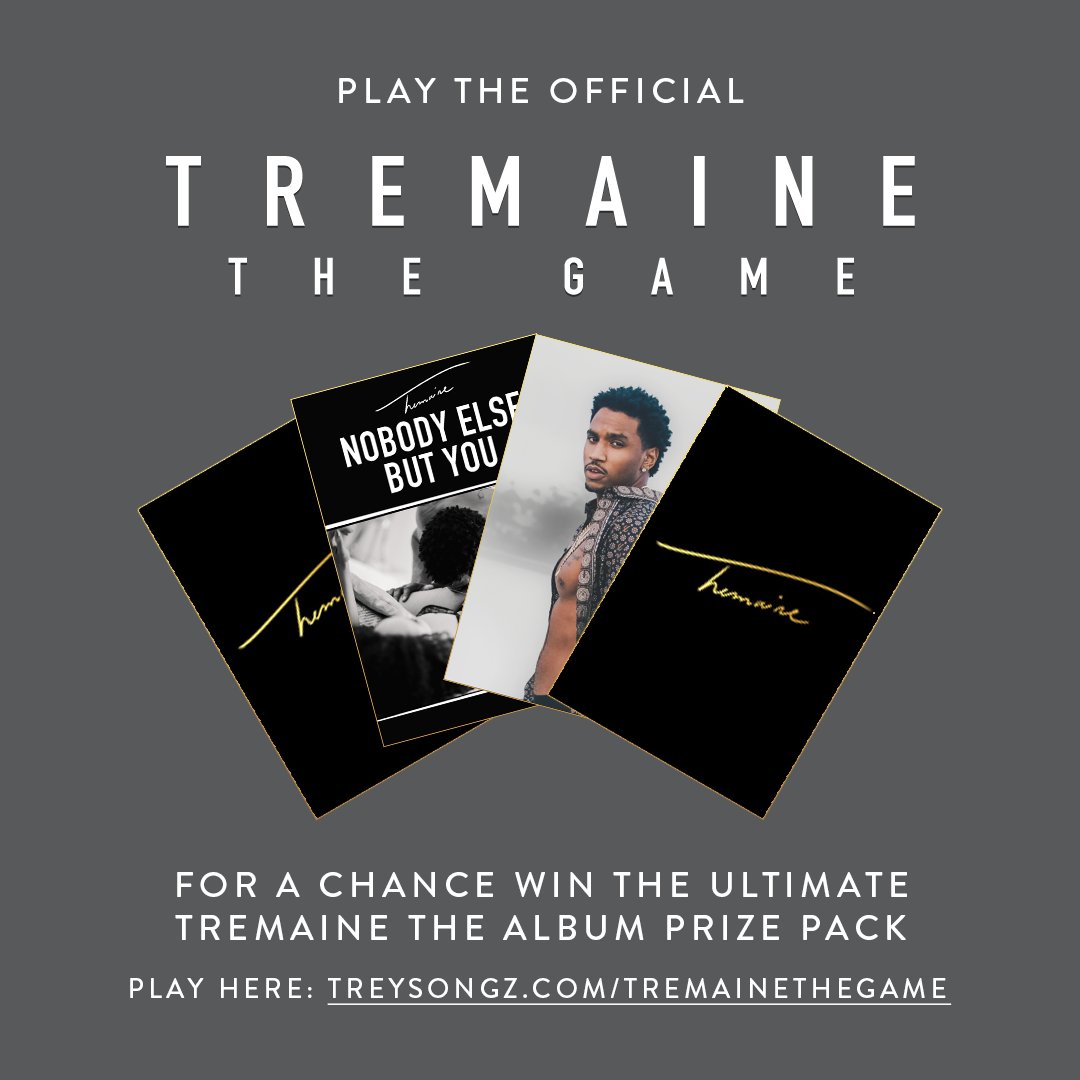 Following his faux reality dating show, Trey Songz is keeping the good natured fun going in support of his latest album, Tremaine.
Letting fans enjoy the music, while giving them a chance to win some super cool, limited edition merch, the R&B crooner and his label, Atlantic Records, have created a one-of-a-kind online game, for the chance to win the Ultimate Trey Songz 'Tremaine the Album' prize pack.
"Tremaine The Game" is a matching game based off of the Tremaine Playing Cards. The game is powered by Spotify, and gives fans the chance to win an incredible prize package from Trey.
You can play the game HERE, and see the contents of the prize pack below.

TREMAINE THE GAME PRIZE PACKS
Grand Prize:
$100 gift Card to Trey's Webstore
Cardboard cutout of Trey
Tremaine The Album Ultimate Bundle
Pack of Trey Songz Playing Cards
Trey Songz Calendar
Trey Songz Polaroid Stickers
Trey Songz Album Poster
Consolation Prize Pack (10):
Pack of Trey Songz Playing Cards
Trey Songz Calendar
Trey Songz Polaroid Stickers
Trey Songz Album Poster