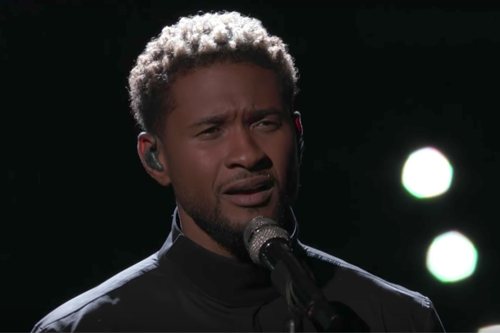 On Tuesday night's finale of Season 12 of the NBC's "The Voice," the singing competition invited some major stars to join the top 4 contestants and hit the stage for special performances.
One of the biggest surprises of the night was Usher joining Alicia Key's team member Chris Blue for a duet performance of R.E.M.'s classic '90s hit, "Everybody Hurts."
With a spotlight on both singers, the R&B superstar opened their duet of the compelling ballad, while Chris Blue joined in with a strong vocal performance of his own.
Later in the show, Chris was announced as the winner of Season 12, which also became the first win for coach Alicia Keys.
Check out the performance below.