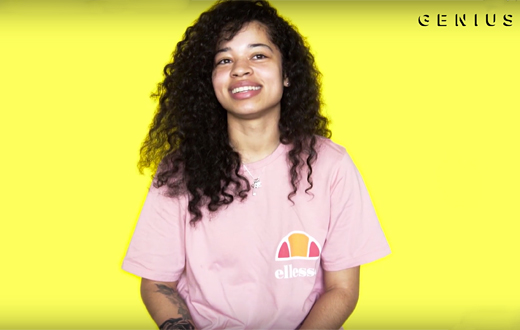 Newcomer Ella Mai, sat down with Genius for their 'Verified' series to discuss the lyrics behind her current single, "Lay Up," which is featured on her second EP, Change.
In the clip, she reveals how she was inspired by Chris Brown's "Blow It In the Wind" from his album Royalty, to write a care-free song with the sole purpose of just making people feel good. The idea for "Lay Up" came from dreaming about a bae-cation in the islands where there's nothing more to do than enjoy each other's company.
Ella tells Genius that she recommends losing yourself in the experience and quality time you spend alone with your boo in order to really just "blow the stress away" and have fun.
Check out the interview below.